Solar Fencing Configuration
Electric Fencing & Solar Zatka Machines

Solar & Power fence Energizer.
The Solar Fence Energizer is the heart of your fencing system, chosen and installed correctly it will control all types of animals.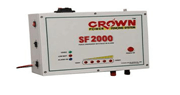 Security Fence Energizers
The Security fencing system is one of the best methods for protection of crops and property from thefts and animal damages.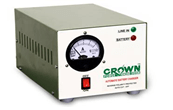 Automatic Battery Charger
The intelligent auto-on/auto cut off battery charger save energy during the nights as well as cloudy days and extend your battery life.

Fence Voltage Alarm Systems
Monitoring the effective voltage on the fence at all times and generating an alarm any time an array is cut, shorted or grounded

Device Automation
GSM based control systems are becoming popular these days. Here we are introducing some of automation devices for your fence energizers.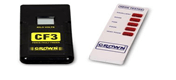 Testing Equipment
Fence maintenance and testing equipments are used to measuring accurate voltage of your fence and energizer earth system.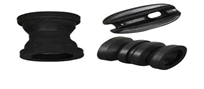 Solar Fence Insulators
With our solar and power fence insulators are used to insulate the wire from the post for safety and get top performance.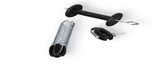 Gate Accessories
Our Gate Springs and Gate Handle Kits are allows the power to gate lines and maintain tension of the electric fence wire.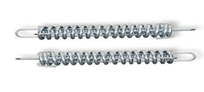 Electric Fence Tensioner & Other Accessories
We also manufacture and supply some of Electric Fence Tensioner and Electric Fence Accessories with best quality and economic.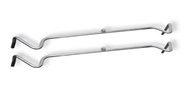 Permanent Wire Tightner/Tightener Tool

Lightning Diverter / Arrester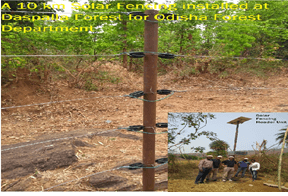 Solar Header Unit with Solar PV Panel+ Mounting Structure/Pole+ Energizer + battery Charger + alarm, etc...